The Weighted Jump Rope Endorsed By
Quick Cable-Rope

Release, Lock and Adjustment System
Easy to change from 3 different weight cables: Light - 2.9 oz, Medium - 5.5 oz, Heavy - 9.9 oz.
Beautiful & Convenient

Carrying Case
Bring your Weighted Jump Rope to anywhere with our handy Carrying Case like no other.
Patented

External Swivel Bearing Technology
Virtually eliminates friction, drag and wear. Allows free rotation with no rope tangle.
Customer Reviews
Customer Reviews
11/27/2021
Steve H.

United States
Very nice set
This is one of the best sets of ropes I own. The quality is superb. I really appreciate the ability to trim to length. The ropes are well made with nice heft and stiffness. The handle-to-rope fittings are a little cumbersome, but still work well.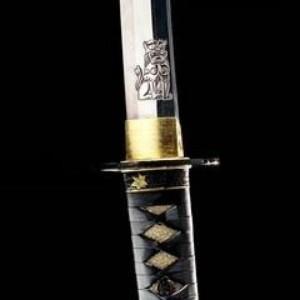 N
10/10/2021
Nikolai

United States
Once more, Buddy Lee has surpassed all expectations
In November 2009, I purchased the Buddy Lee Aero Speed rope. I still use it today. Best rope ever. Swivel ball bearing handles, easy rope replacement. When I received an email of the new weighted ropes, I immediately bought the set. Again, it was a great decision. Seeing the pictures is one thing, to hold the case and rope set in your hands, and then use them, the best description is top notch quality. The handles fit nicely in my hands, the quick attachment system of rope to handle is stellar, the easy smooth spin of the swivels, and even though you can use the included tool to remove the ends, cut the ropes and reattach the ends, I chose to tie knots in the rope for proper adjustment. I prefer, by standing one foot in the middle of the rope, the ends of the rope are about an inch and a half below my ****** line. When adjusted, the rope barely skims the gym floor. I started with the thin rope, to eventually build up to the heavier cables. It took a little bit to adjust to the difference from the speed rope to this, but I was able to build up to a continuous hundred jumps. Time to add the weights, very easy to unscrew the end caps, slide in the weights and screw them in, tighten with the tool. The weights add just enough to make a difference but not heavy to be unbearable. After the same hundred jumps I could feel my forearms and biceps getting that familiar burn. It has been a long time since I broke sweat and breathed heavy from jumping, this rope did it. The thin cable is close to being a speed rope, with just enough cable weight to add a small amount of resistance. A lot of thought, planning and R&D went into creating this system. It works. I'm looking forward to eventually moving up to the next heavier rope. The weighted ropes have brought new energy to my workouts. It was definitely an excellent purchase. I would recommend this system to anyone seeking a great jump rope workout.
Frequently Bought Together With The Weighted Jump Rope
Why Choose Buddy Lee Jump Ropes
Best Quality
High quality material made for maximum Hyperformance™
Fast Shipping
Fast & trackable worldwide shipping
Hassle-Free Returns
We're so sure you'll love your jump rope that we even offer a 30 day free refund policy.
Supportive Customer Service
If you have any questions, feel free to contact our reliable customer support